Mating Disruption for Vine Mealybug
Suterra
The first and only sprayable pheromone product for vine mealybug control
CheckMate® VMB-F is Suterra's pioneering sprayable pheromone release formulation for vine mealybug (VMB) mating disruption in grapevines.
The world's first and only sprayable option for VMB control, this product easily fits into growers' existing integrated pest management (IPM) program. It is tank mixable with common agrochemicals and works well with nearly any water volume.
CheckMate® VMB-F gives growers the flexibility to spray once or multiple times each season depending on the timing and pressure of VMB in their vineyards. Many leading PCAs recommend the addition of CheckMate® VMB-F used with grower spray programs for additional control. CheckMate® VMB-F can be used together with CheckMate® VMB-XL dispensers for a flexible approach against hot spots or extended season control.
Why Growers Choose CheckMate® VMB-F
Flexible way to reduce VMB damage

Reduces pest populations

Fights development of insecticide resistance

Prevent virus spread

Easy-to-deploy liquid formulation

Tank-mixable with common agrochemicals

Does not harm beneficial insects

Low worker exposure

Minimal re-entry and pre-harvest interval
Application Rate
0.9 - 1.8 fl. oz per acre
Damage Reduction
The addition of CheckMate® VMB-F Flowable into a comprehensive IPM program cuts vine mealybug damage by up to 90%.
Trap Inhibition
CheckMate® VMB-F Flowable hinders the ability of males to find pheromone traps as compared to areas treated with grower standard practices.
Non Mating Disruption Reference | CheckMate® VMB-F
Wine grapes, table grapes, and raisin grapes
Look throughout your vineyard for honeydew and ant activity on vines
Monitor mating disruption using small paper delta traps with Suterra VMB septa lures
Hang traps in March to detect early activity
One trap per 10-20 acres; at least 2 traps per block
Check traps a minimum of once every 2 weeks, replacing lures monthly
Vine mealybug decreases vine vigor and causes defoliation and grape cluster damage. Treating VMB can reduce the spread of leafroll virus. Impacts of VMB infestation include sooty mold damage on grapes and resulting in quality loss and unmarketable fruit.
Identification of Vine Mealybug
(Planococcus ficus)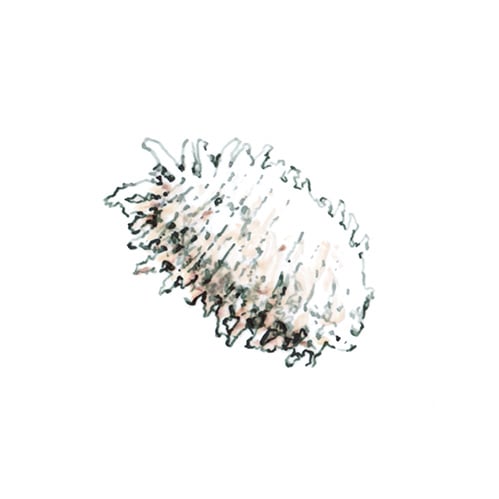 Identifying Vine Mealybug in California Vineyards
Jul 9, 2021 4:24:43 PM
Vine mealybug can cause permanent damage to vineyards if left unchecked, yet can be easily misidentified with several similar pests. Learn about...
Solutions for Vine Mealybug
Utilizing mating disruption for Vine Mealybug control has never been easier. CheckMate® VMB-F and CheckMate® VMB-XL give you the damage protection you need and the deployment options to fit your IPM program.
View all VMB Products