Mating Disruption for Diamondback Moth
The unique mode of action used by CheckMate® reduces damage and helps fight conventional insecticide resistance. Modernize your approach to Diamondback Moth control by spraying CheckMate® DBM-F. Its species-specific pheromone formulation gives you the damage protection you need with the flexibility to fit your existing IPM program.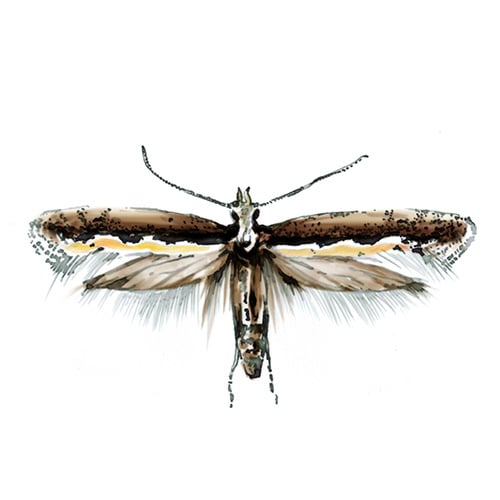 CheckMate® DBM-F Flowable
CheckMate® DBM-F is Suterra's pioneering sprayable pheromone release formulation for diamondback moth (DBM) mating disruption in vegetable crops. This easy-to-deploy, flexible option for DBM control, CheckMate® DBM-F easily fits into growers' existing spray programs.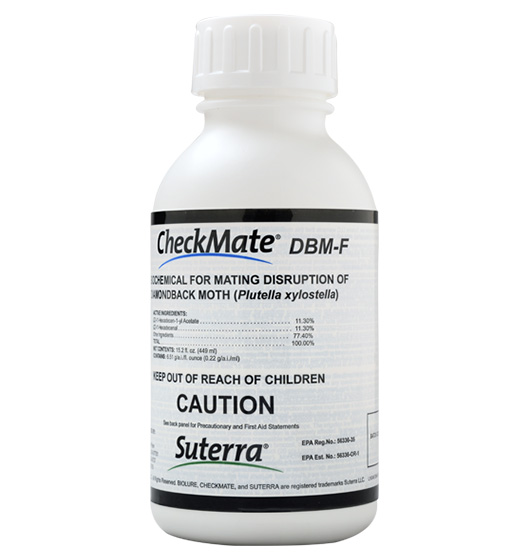 Why Leading Growers
Choose CheckMate® DBM-F
Highly targeted pheromone with sustained action
Perfect IPM partner to significantly reduce damage
Clean profile with no MRL
Zero preharvest interval allows sprays through harvest
Made in the USA by grower-owned Suterra
Want to talk DBM?
Complete the form below and we will contact you promptly.
DBM-F eBook Download
Learn how to modernize your approach to controlling Diamondback Moth with this free eBook with expert content from GrowingProduce.com
Free eBook on Diamondback Moth Management
Jun 16, 2021 8:27:53 PM
The diamondback moth presents a significant challenge for American producers of cruciferous plants. It is uniquely adept at developing resistance to...