Mating Disruption for Navel Orangeworm
Fighting navel orangeworm damage with mating disruption has never been easier. Puffer® NOW Ace, Puffer® NOW-O Ace Organic and CheckMate® NOW-F give you the damage protection you need and flexible deployment options to fit your integrated pest management (IPM) program for nut crops, figs and other crops where navel orangeworm is a pest.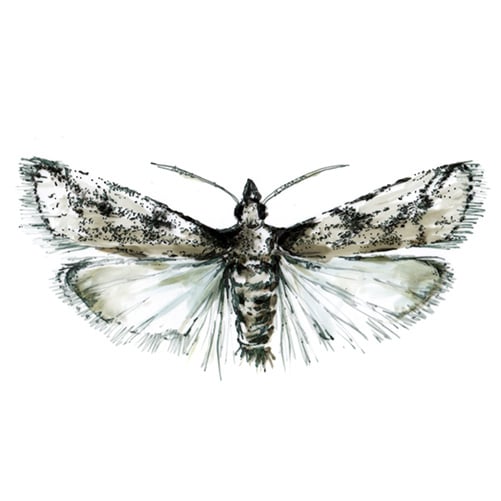 Puffer® NOW Ace™
Suterra's aerosol pheromone formulation comes in a patented, durable emitter. Growers enjoy a flexible deployment window thanks to our single button auto-start feature that starts puffing when temps are in degree range. Pre-programmed for time zone and pest, this dust and waterproof design includes reliable batteries with heat shield material developed for NASA shuttles.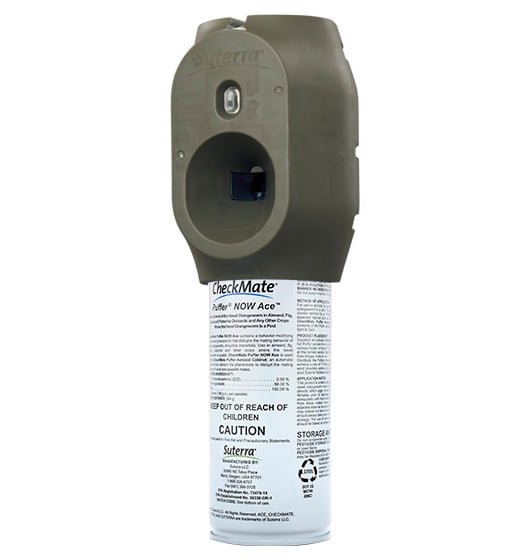 CheckMate® NOW-F
The world's first sprayable pheromone option for navel orangeworm control. It is tank mixable with common agrochemicals, works well with nearly any water volume and can also be applied aerially. CheckMate® NOW-F gives growers the flexibility to tailor the number of sprays each season depending on the timing and pressure of pest flights.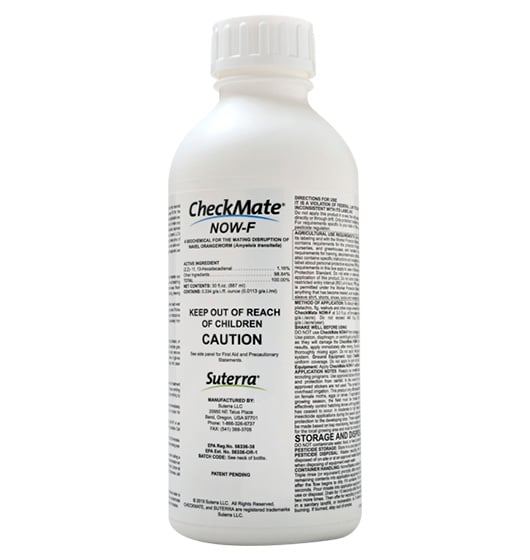 Puffer® NOW-O Ace™
Protect your organic acres with the quality mating disruption platform you've come to trust: Puffer®. As part of a comprehensive IPM program, Suterra's product can reduce damage by 50% or more and fights insecticide resistance.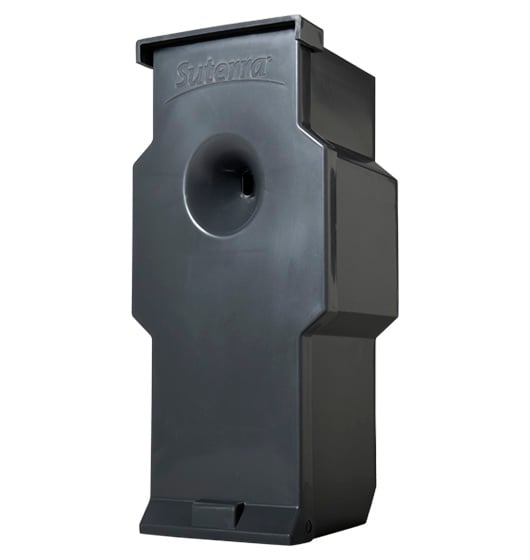 Why Leading Growers
Choose Puffer® and CheckMate®
Apply once per season with Puffer® or as needed with sprayable NOW-F
Perfect IPM partner to significantly reduce damage
Does not harm beneficial insects
Made in the USA by grower-owned Suterra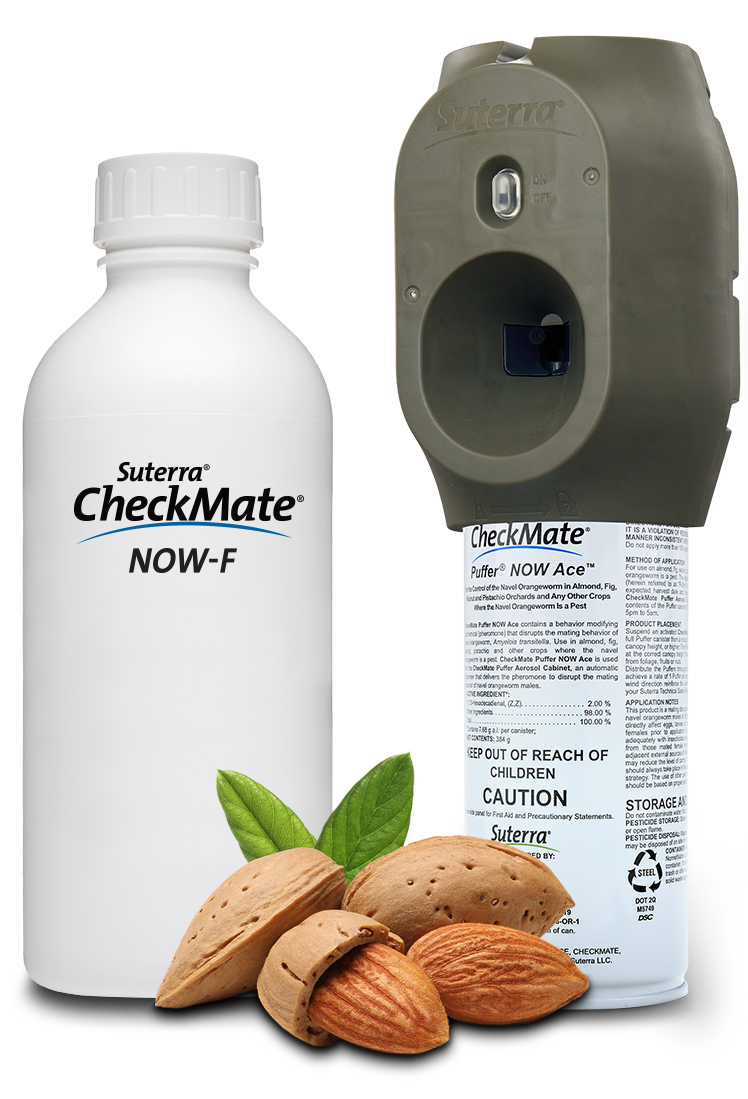 Want to talk NOW?
Complete the form below and we will contact you promptly.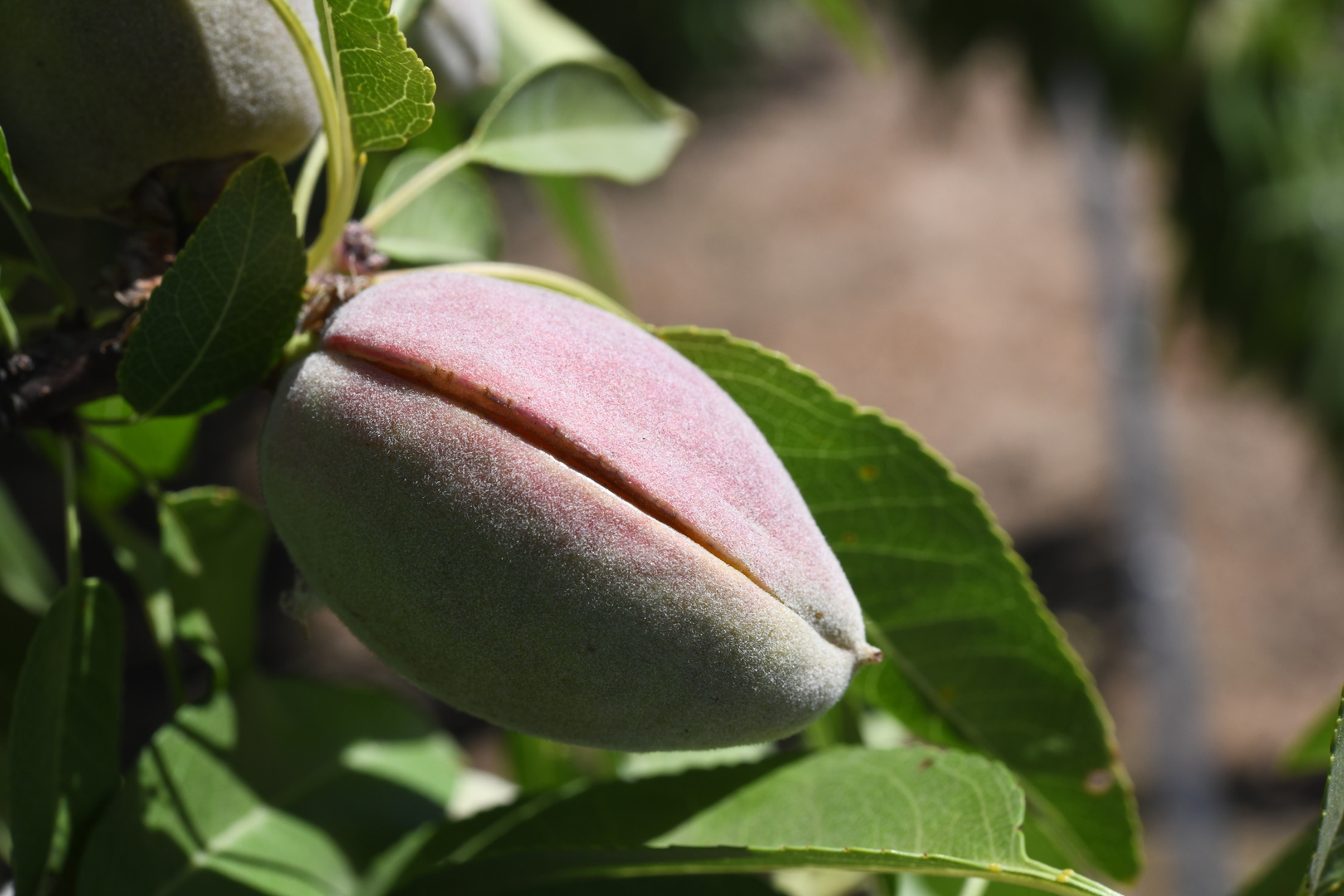 Why hull split is a critical time for naval orangeworm control
Jul 24, 2023 4:09:56 PM
With hull split approaching, protecting this season's almond crop from navel orangeworm (NOW) damage is a top priority. What is in your sprayable...