Mating Disruption for Navel Orangeworm
Fighting navel orangeworm damage with mating disruption has never been easier. Puffer® NOW Ace, Puffer® NOW-O Ace Organic and CheckMate® NOW-F give you the damage protection you need and flexible deployment options to fit your IPM program.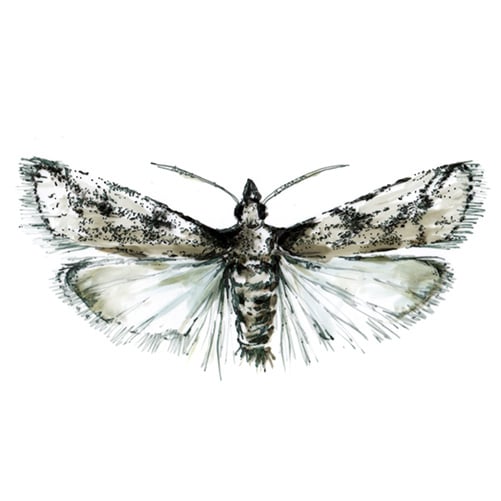 Puffer® NOW Ace™
Suterra's aerosol pheromone release formulation for navel orangeworm (NOW) mating disruption in nut crops, figs, and other crops where the navel orangeworm is a pest. Stronger and lighter than ever before, correct, secure placement has never been easier to achieve.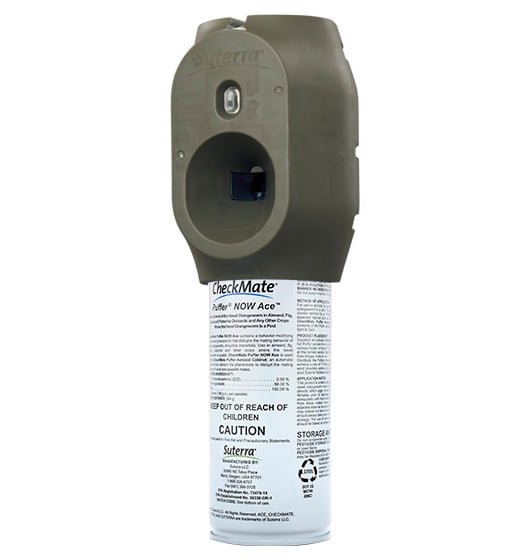 CheckMate® NOW-F
The world's first and only sprayable pheromone option for NOW control. It is tank mixable with common agrochemicals and works well with nearly any water volume. CheckMate® NOW-F gives growers the flexibility to spray few or many times each season depending on the timing and pressure of NOW flights in their fields.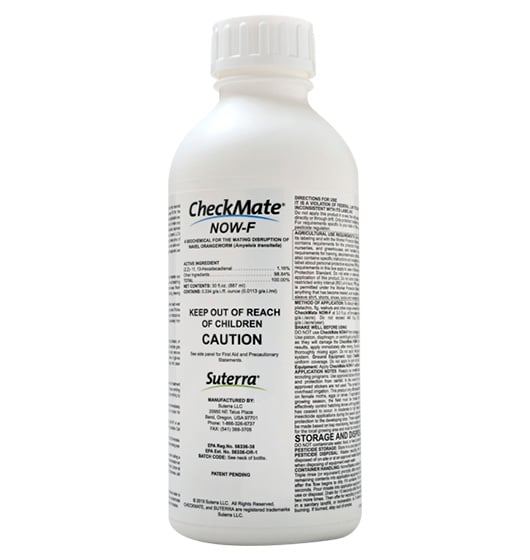 Puffer® NOW-O Ace™
Protect your organic acres with the quality mating disruption platform you've come to trust: Puffer®. As part of a comprehensive Integrated Pest Management (IPM) program, mating disruption may cut damage by 50% or more and fights insecticide resistance.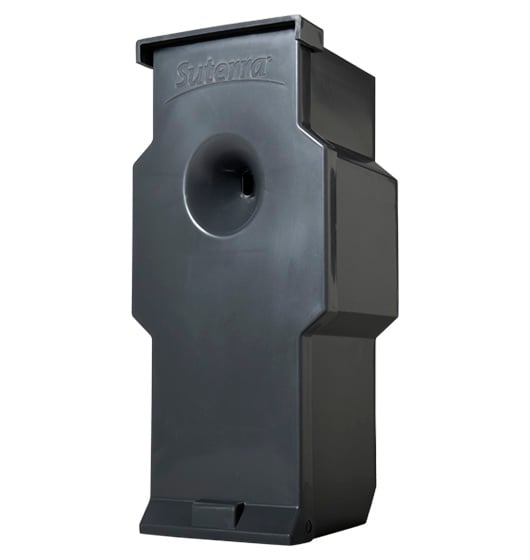 Why Leading Growers
Choose Puffer® and CheckMate®
Apply once per season with Puffer® or as needed with flowable NOW-F
Perfect IPM partner to significantly reduce damage
Does not harm beneficial insects
Made in the USA by grower-owned Suterra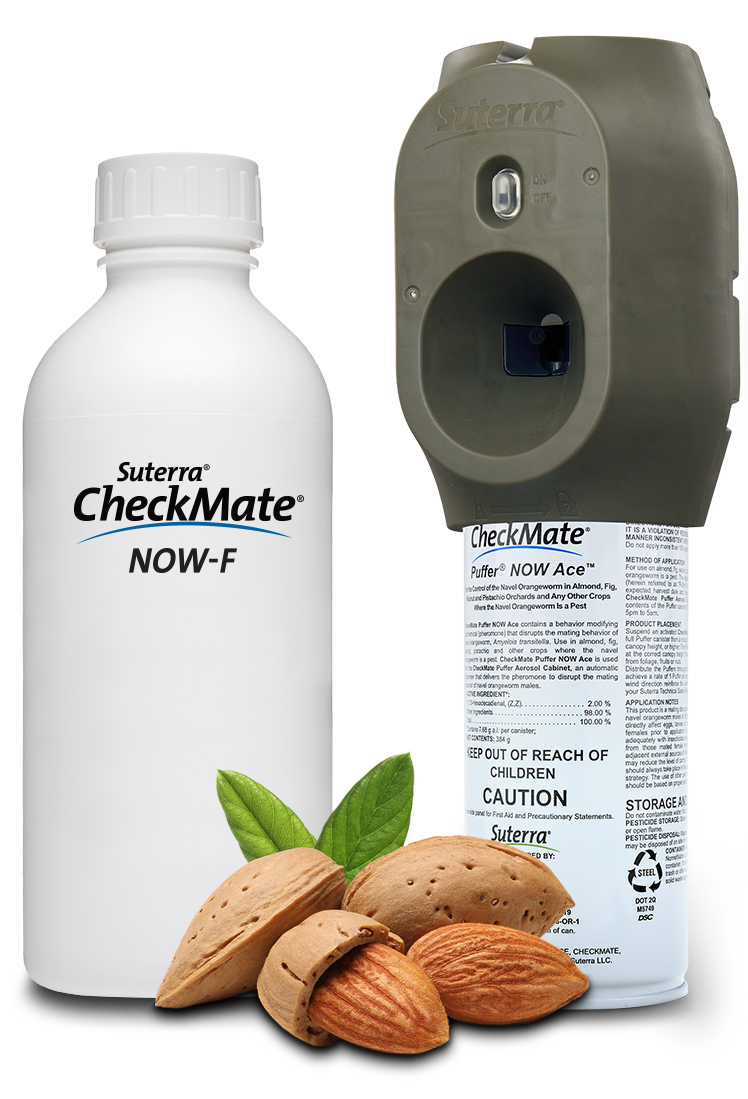 Want to talk NOW?
Complete the form below and we will contact you promptly.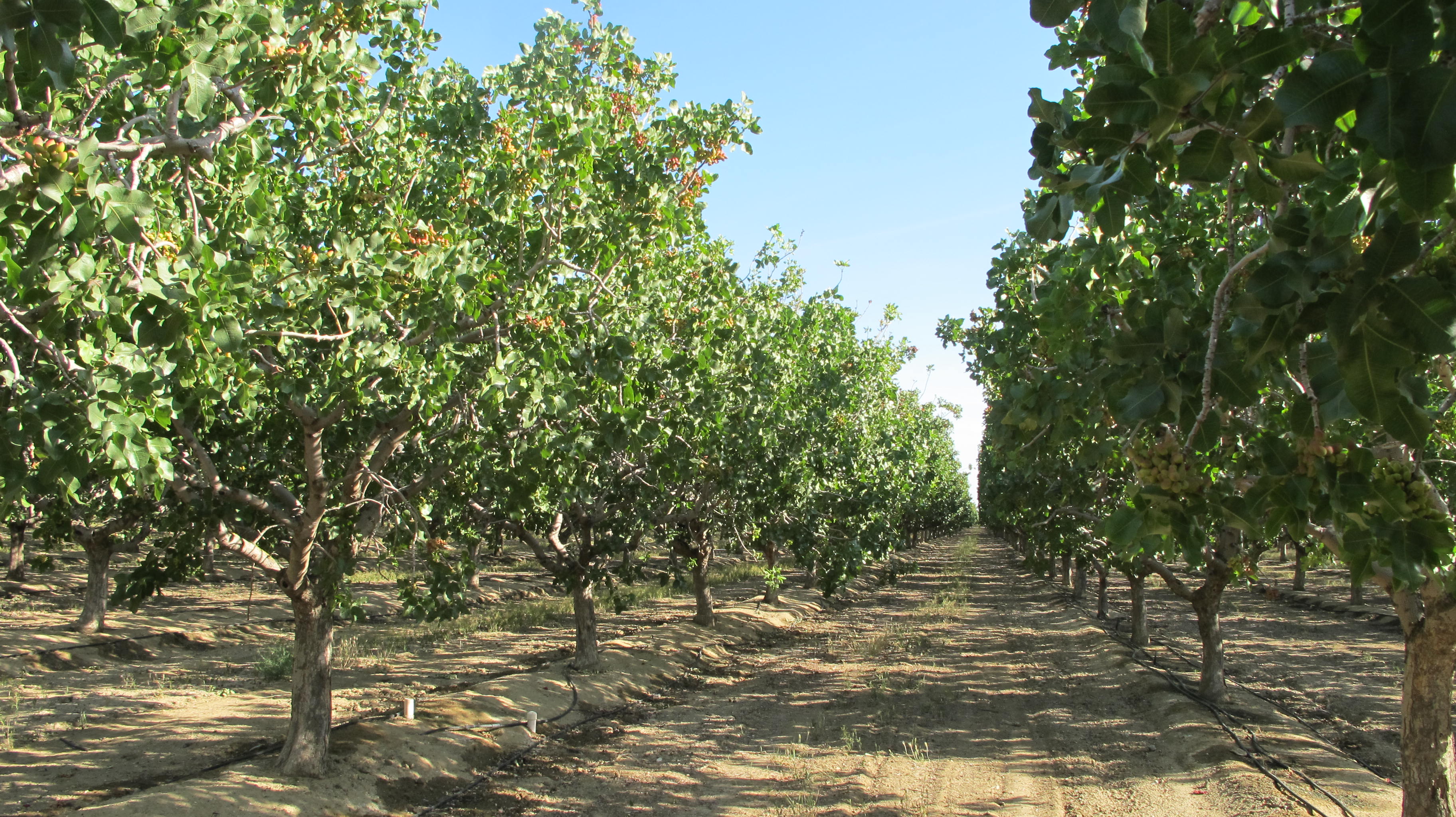 Reducing NOW Populations In-Season: Adding Pheromones to Your Spray Program Significantly Reduces Damage
Apr 18, 2022 9:20:53 AM
Until recently, Navel Orangeworm IPM lacked a mating disruption option that could be applied reactively based on in-season conditions. Checkmate®...