Durable | Sustainable | Trusted
Puffer® is used on more acres than any other aerosol mating disruption solution in the world.
Suterra invented and perfected aerosol mating disruption. Puffer® delivers a consistent release of pheromone that stops damage from the pests all night long, all season long, regardless of weather conditions.
"Not only have we seen a reduction in our trap counts, we have seen up to 25% damage reduction."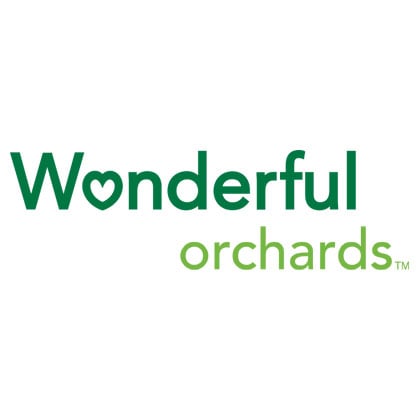 Roberto Iturralde
PCA | Wonderful Orchards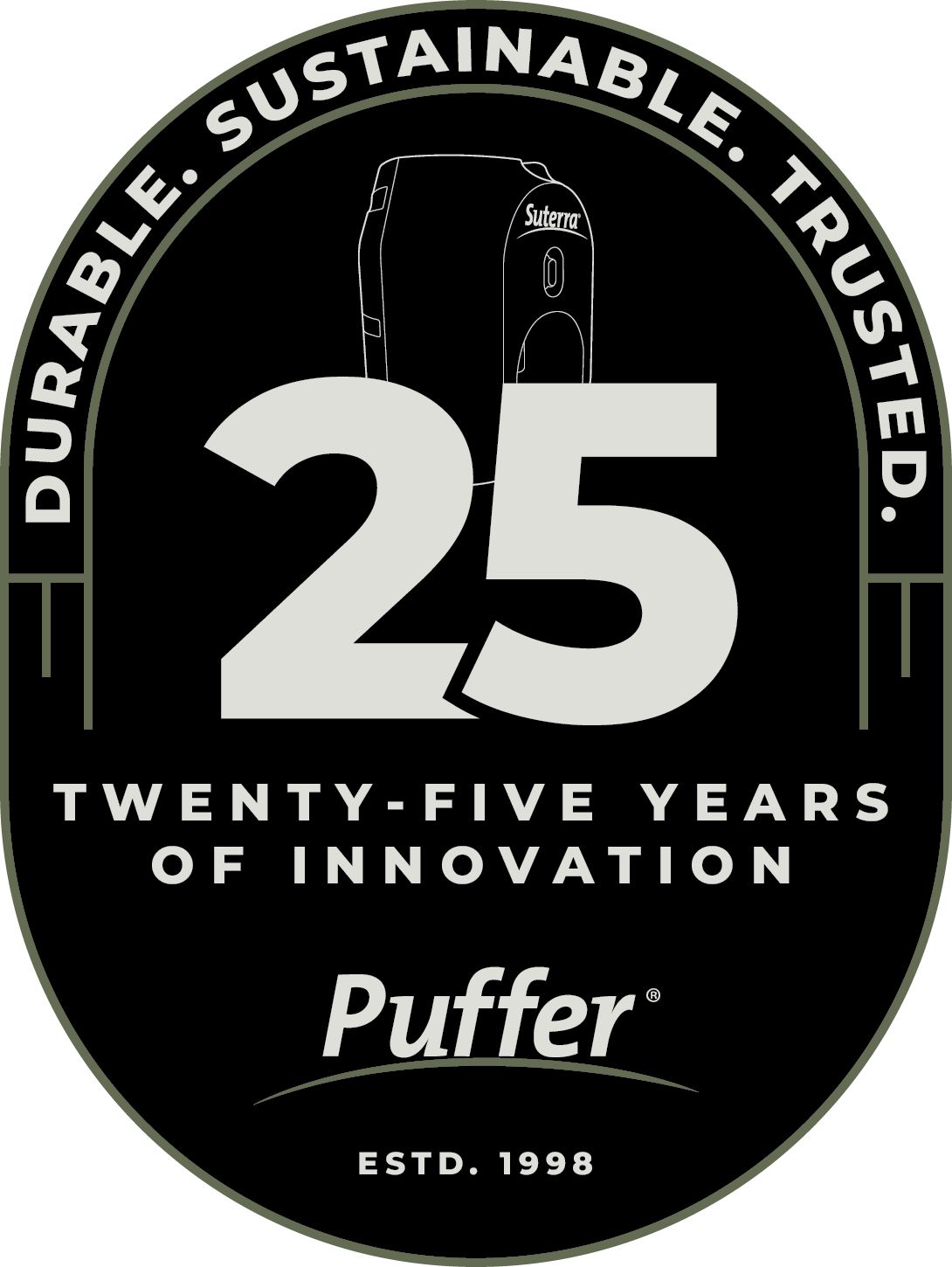 Welcome to the most rugged and reliable aerosol mating disruption on the market.
The Puffer® is the world's most popular pheromone device for a reason. It delivers the highest quality Suterra pheromone, with the chemistry growers trust to deliver lower damage from Navel Orangeworm, Codling Moth, Oriental Fruit Moth, and other agricultural pests.
Deploy anytime.
Thanks to its internal temperature sensor, the device puffs only when the pest is active, optimizing the pheromone emission. The thermostat is pest and time-zone specific ensuring your Puffer® lasts all season long, no matter when you deploy. Take advantage of this flexible feature and capitalize on labor availability.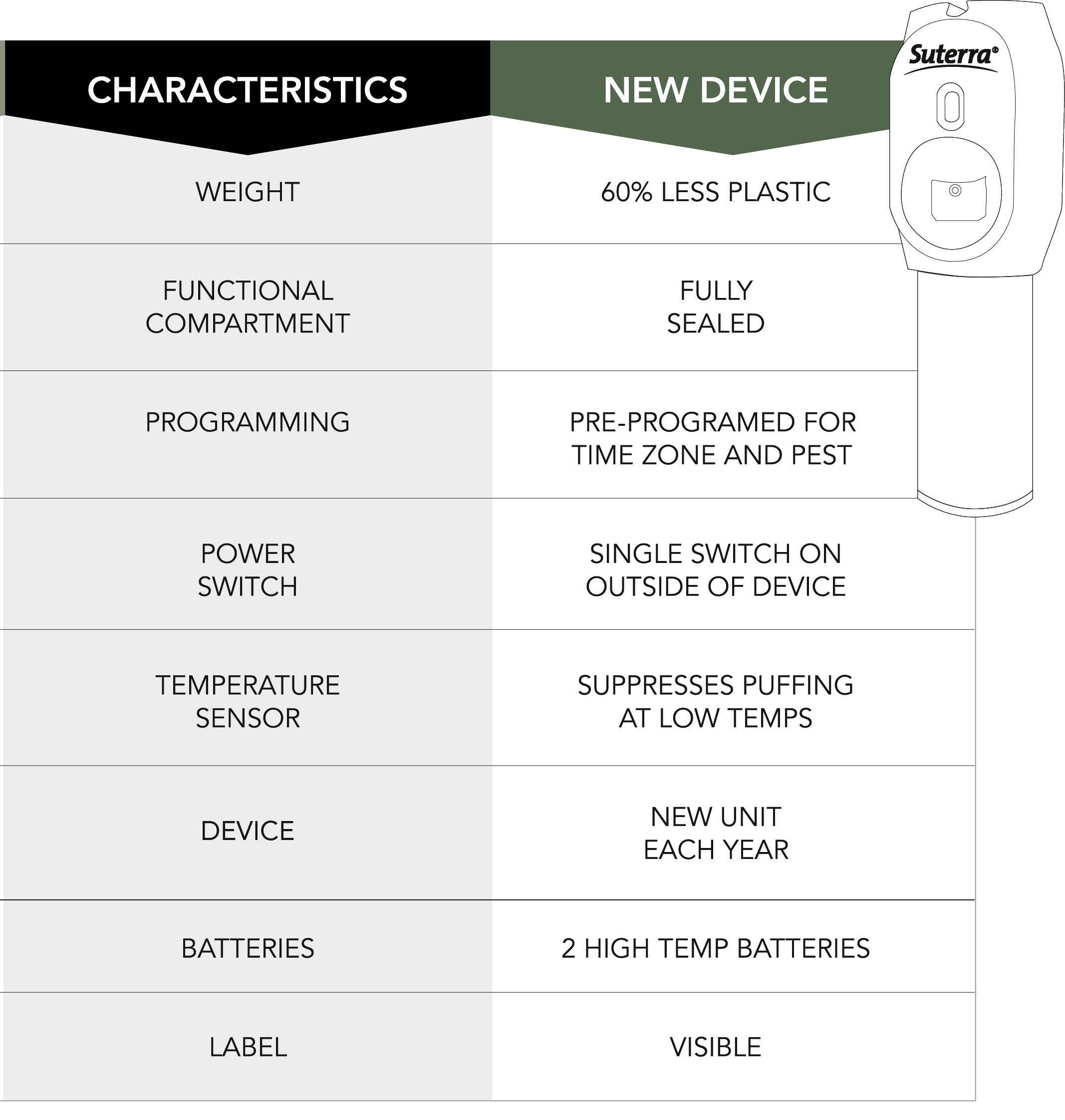 The world's most popular aerosol pheromone device is easy to use.
One flip of the red power switch turns the device on and a test puff will occur immediately. The device then moves into its pre-programmed cycle for overnight operation specific to the pest and time zone. This one-button operation makes deployment fast and easy.
Use the same hooks. Simply turn it on and hang it up!
Fast
The single, external power switch turns the device on and initiates a test puff. There's no assembly or installation required.
Lightweight
Weighing 60% less than previous generations of emitters, Suterra's hardware is easy to handle in the field for fast deployment and more sustainable shipping.
Simple
Each device arrives pre-programmed to automatically provide optimal timing and precise dosing for each time zone and pest.
Clear
With a visible EPA label, the Puffer® is worker-friendly and easy to spot in foliage.

Any Weather, Every Season.
Suterra's Puffer® is rugged and worry-free, even in the most challenging agricultural conditions. It's drop resistant and tested to withstand harsh handling and extreme environments. The Puffer® includes several patented innovations to make it the most reliable product on the market. A fully sealed device protects functional components from dust, water, and debris. It will even puff underwater!
Suterra's Puffer® is the most durable and easiest to use device on the market.
Drop Resistant
Built for real-world ag conditions, the Puffer® has a strong interior structure and rounded exterior to eliminate breakpoints from drops and shakes.

The rugged Puffer® device coupled with an anti-corrosion coated steel can makes the entire Puffer® drop resistant.
Fully Sealed
Our air-tight, waterproof sealed compartment keeps functional components free of dust, water, and debris.

The device is IP54 certified and meets NEMA3s standards.

All of the device's components are also Life and Safety Rated.
Temp Control
With an internal thermostat and rugged high-temp batteries, the Puffer® performs in all weather and lasts all season long.

The thermostat automatically suppresses puffing at pest-specific thresholds for optimal and maintenance-free performance.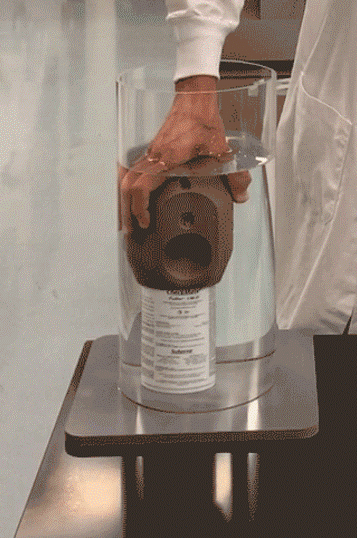 Puffer® incorporates an intelligent design making it the most sustainable aerosol on the market.
Thanks to its internal temperature sensor, the device puffs only when the pest is active, optimizing the pheromone emission. Puffer® protects your crop throughout the season, adapting to any climate for optimal performance. At the end of its use, there may be a remnant of product in the can due to variation according to geographical area and weather. Suterra® takes care of your crop and protecting nature.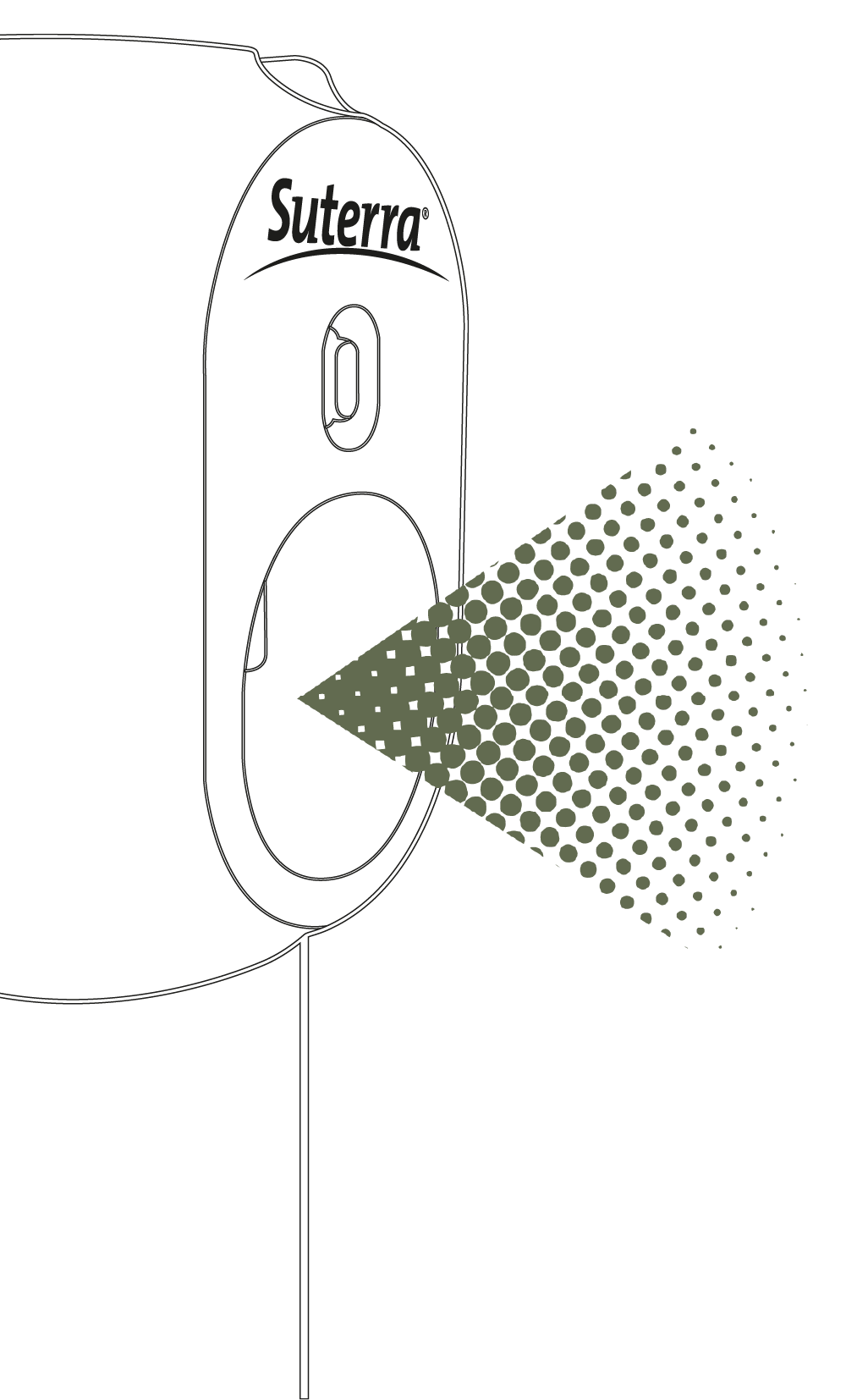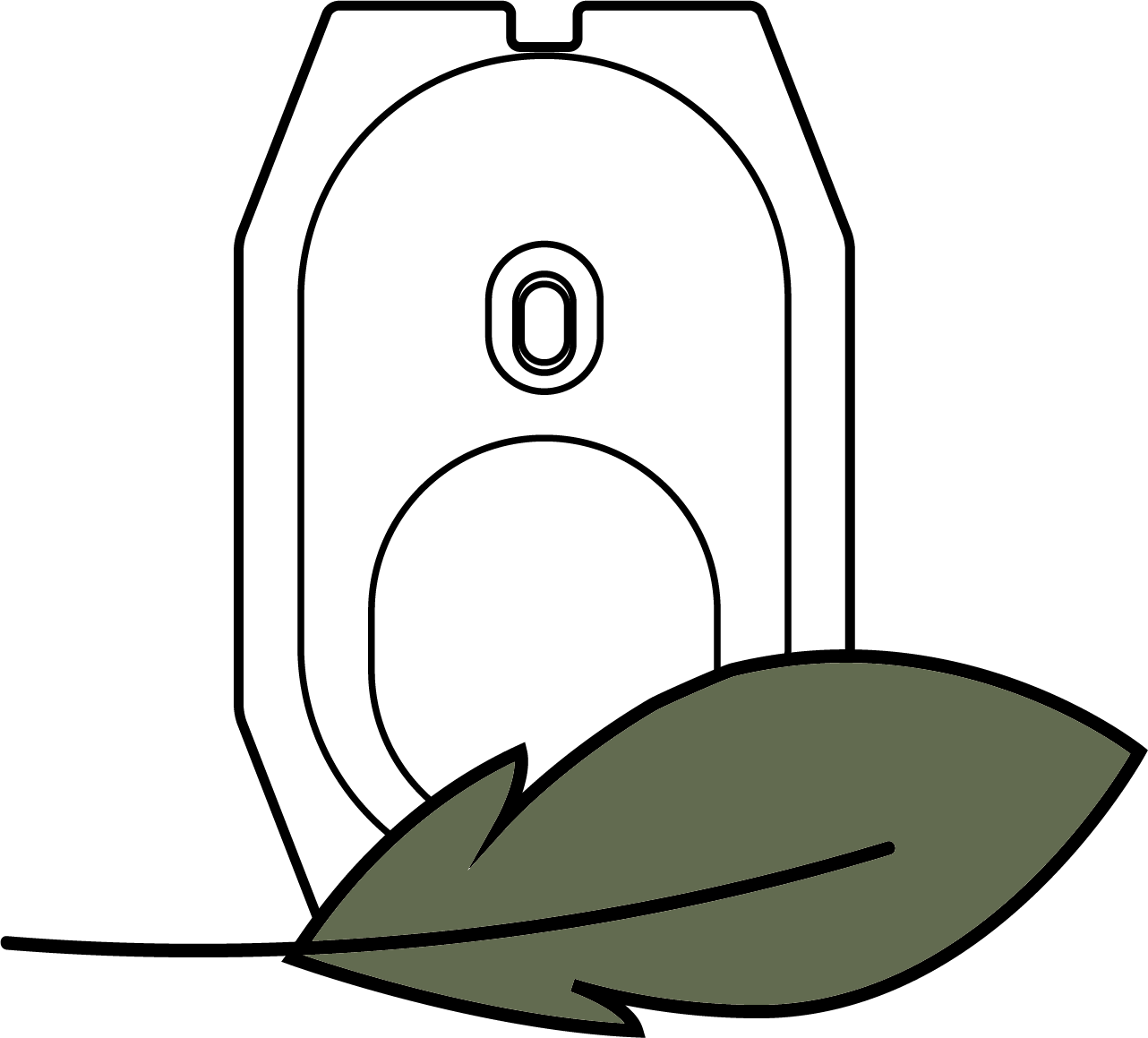 Lighter Footprint
Suterra® reduced the Puffer's overall carbon footprint with 60% less plastic.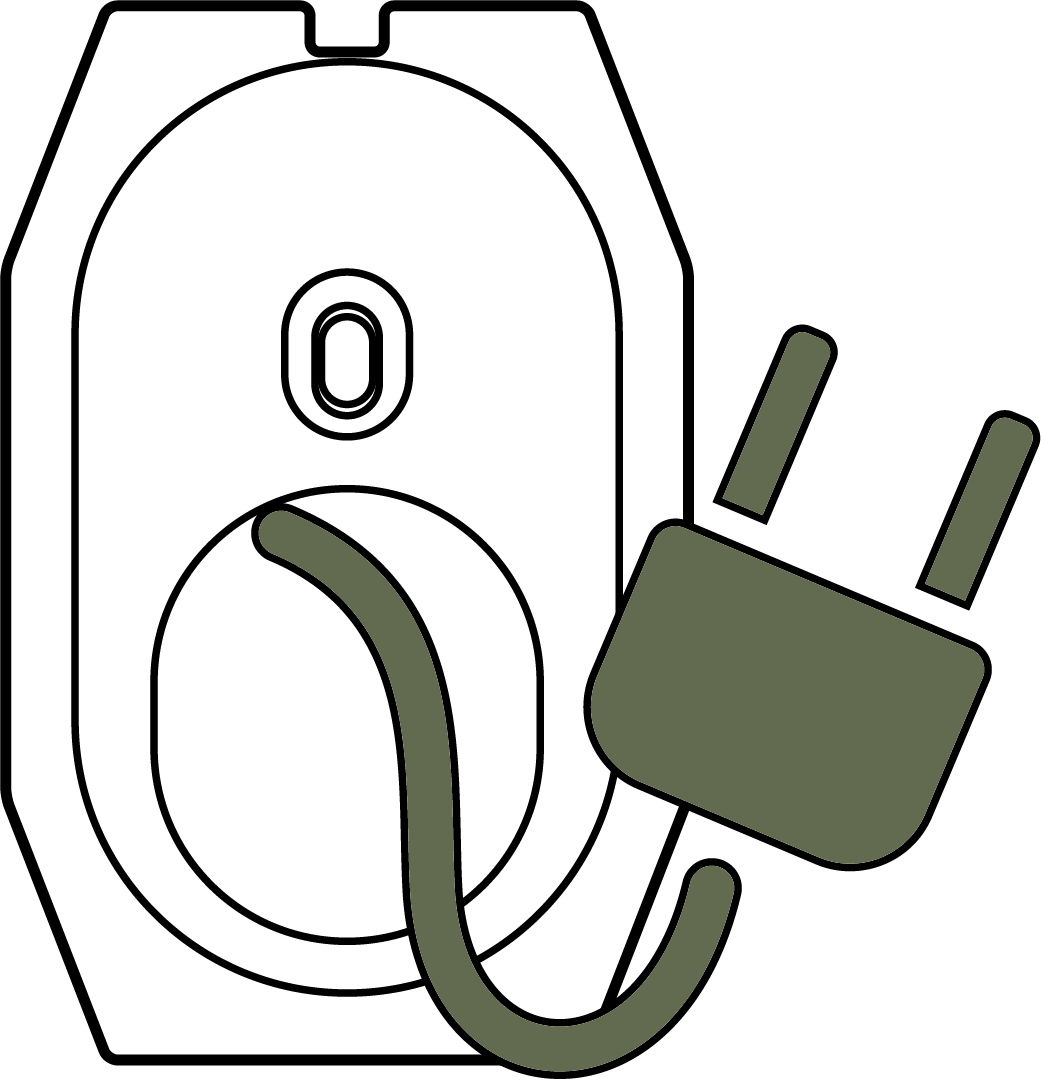 Fewer Batteries
Greater and more reliable power from half the batteries.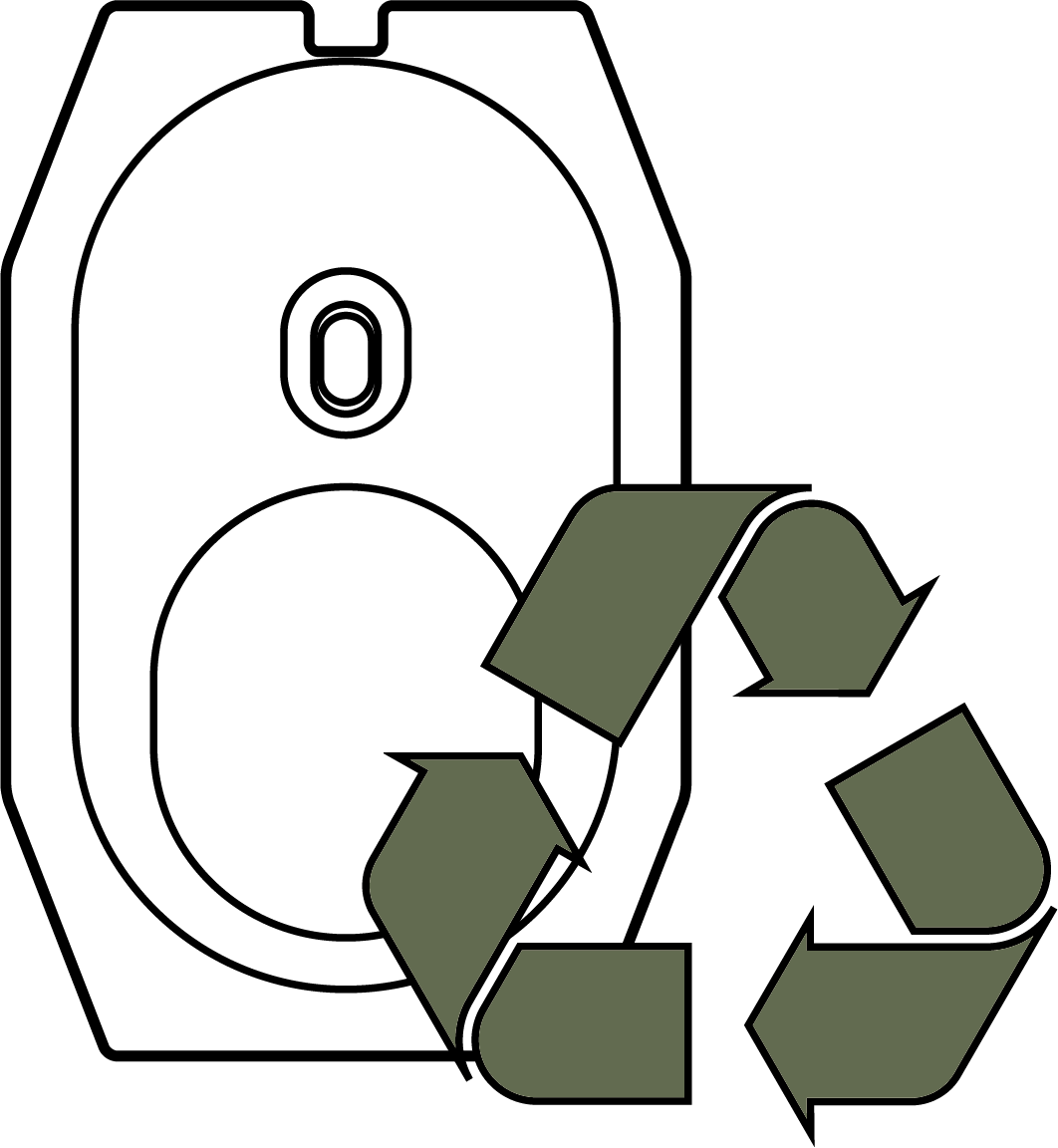 Responsible Recycling
Puffer® devices will be collected from growers and responsibly recycled at Suterra's expense.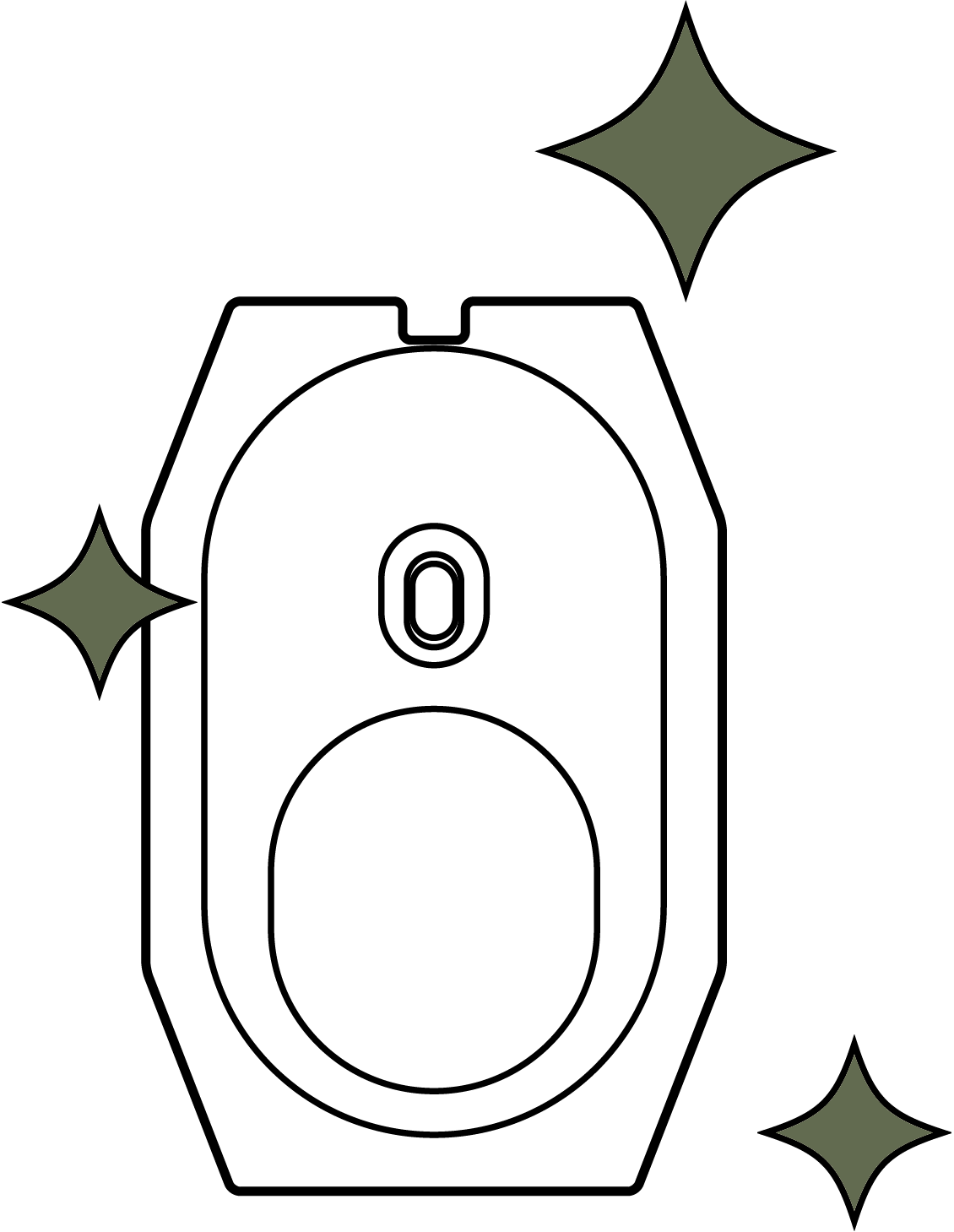 Clean Orchard Promise™
Growers will receive a new device each year. With no refurbishment, Puffers can be removed at the Grower's convenience.
Interested in the Puffer® device?
Our Customer Care team is here to help you with any questions you may have. Your time is valuable and we aim to respond as quickly as possible to all requests. Thank you, and we look forward to speaking with you.
Resources
The Puffer® is designed and manufactured by Suterra, the company that invented aerosol mating disruption. With 30 years of experience, Suterra is dedicated to innovation. All products are developed in close partnership with growers and pest control specialists.