A premium biocontrol system for premium crops
Increase yield with less effort. Magnet™ MED is the most advanced method to protect your crop from Ceratitis sp. Inspired by nature, we designed this pest control system to make working in the fields easier.
Proprietary technique for pest control
Contains the best attractant on the market
Has an effect on the fruit fly on contact
Easy transport and storage
Suitable for organic farming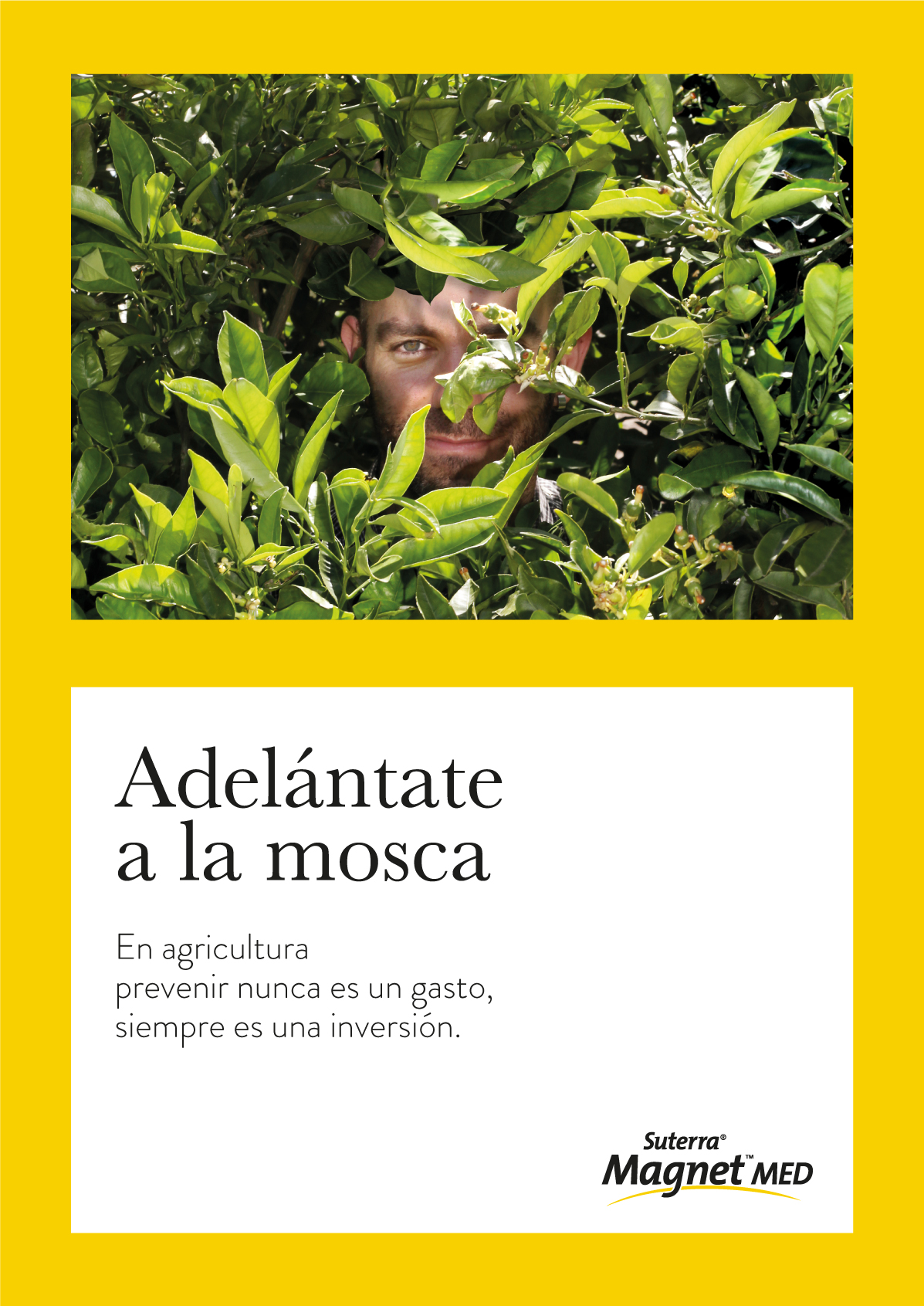 Stay one step ahead of fruit flies
In agriculture, prevention is always an investment, never an expense. Installing Magnet™ MED prior to the fruit maturation period is the key.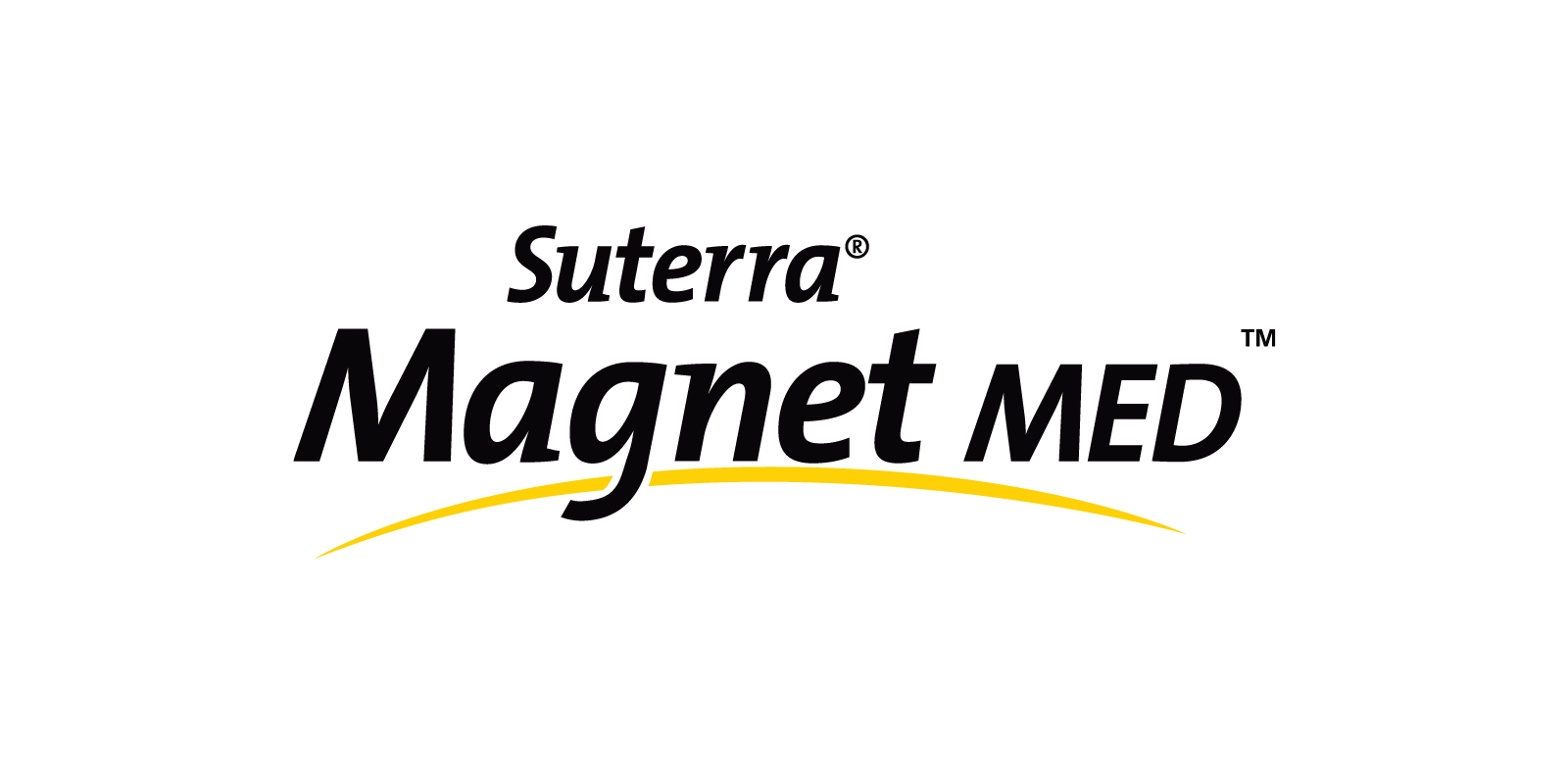 Magnet™
Proprietary technology for use against the fruit fly. Magnet™ MED is the result of a great effort to offer the most convenient, safe, effective, and profitable system for the control of Ceratitis sp.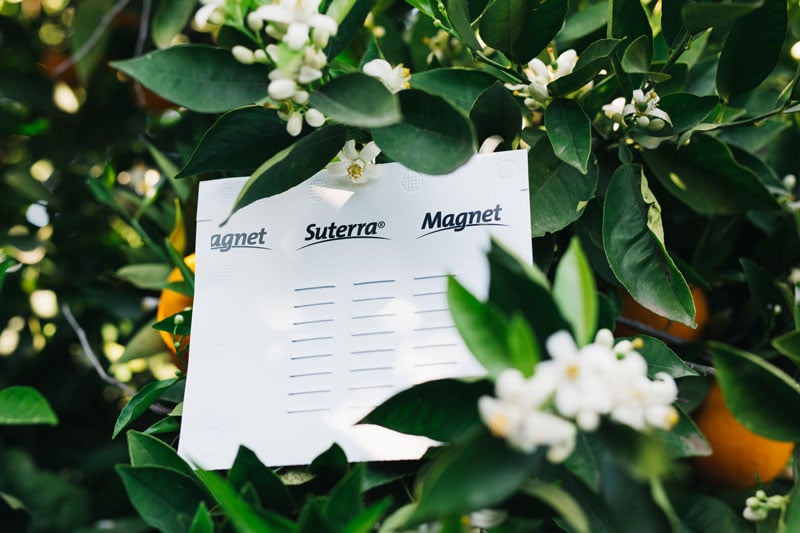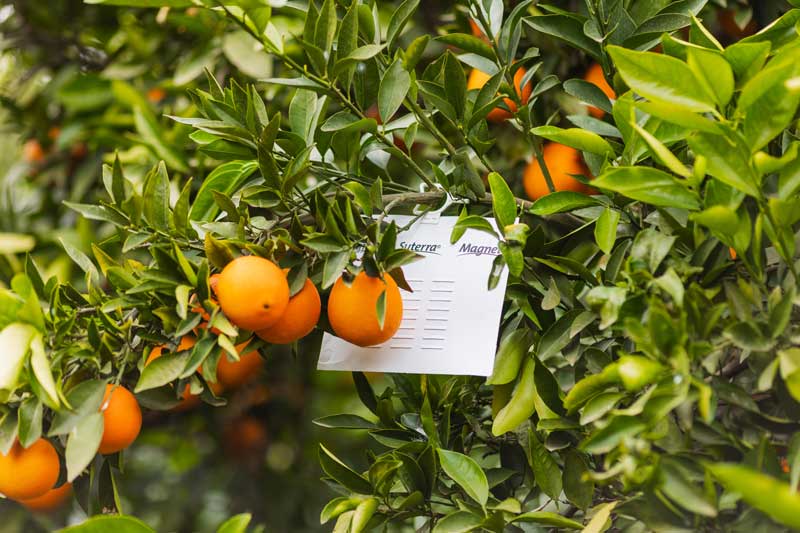 Pioneers in Attract-and-Kill control systems
Several years of research went into the development of Magnet™ MED so that you can produce healthier fruit with less effort. We are experts in the control of the Ceratitis sp.
High efficiency, proven success
According to independent scientific studies, Magnet™ MED is more effective than trapping systems.
It killed 2.5 times more flies than the fly catcher trap and 3.3 times more than the bottle
system.

(Studies by Navarro – Llopis et al. UPV. 2019).
Convenient lightweight and compact design
» Placed with just a simple movement.

» Designed for efficient logistics, reducing the need to enter the field.

» The compact design makes transport and storage easier.

» 50-75 units per hectare.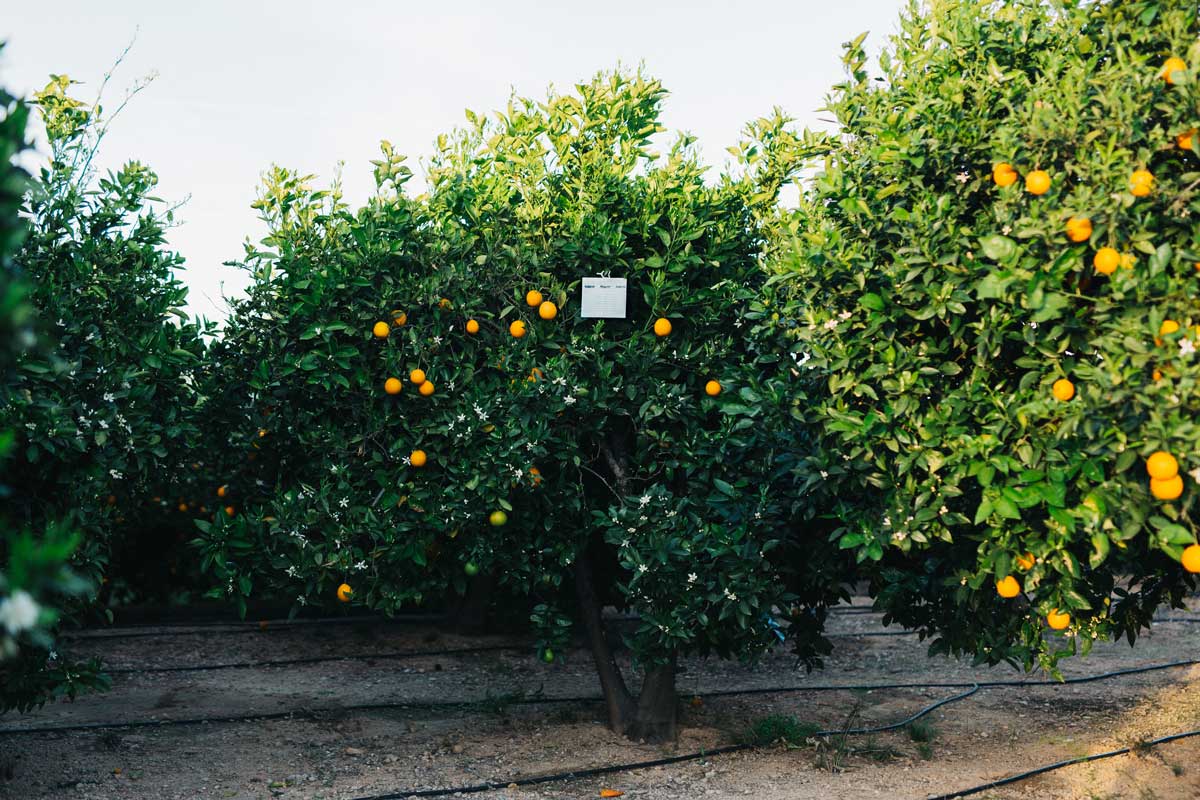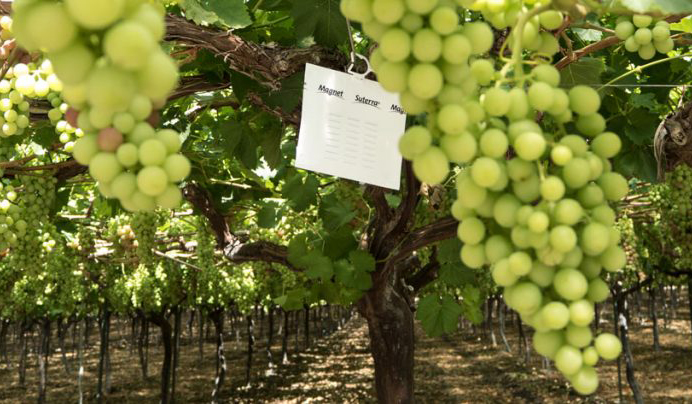 Magnet™ MED increases profits by saving time and labor, while also reducing crop shortages. With Magnet™ MED, you win.
Magnet™ MED is a zero waste product.
» Suitable for organic farming.
»Protecting beneficial insects favoring ecological balance and secondary pest control.
»Safe handling. Magnet™ MED minimizes operator exposure to insecticide.
»Suterra is committed to a clean plot from start to finish as apart of our Clean Orchard Promise™.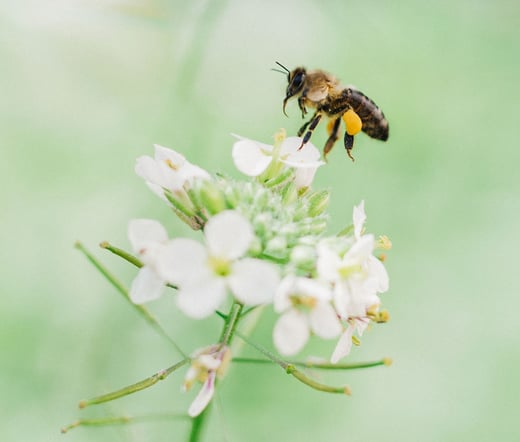 User Guide
Using Magnet™ for full effectiveness. Below you will find a brief guide including the most frequently asked questions posed by other growers.
How does Magnet™ Med kill fruit flies?
How many Magnet™ MED units should be used?
What distribution should I follow?
Should I apply more Magnet™ MED for better protection?
Is it toxic on contact for people?
Can it generate resistance to deltamethrin?
Can it be used in organic farming?
Does it protect against other flies such as Rhagoletis cerasi, Drosophila suzukii or Bactrocera oleae?
Is it necessary to monitor the fruit fly when using Magnet™ MED?
If I use Magnet™ MED, will I also need to use other pest control methods?
Can it attract more flies from outside the plot that end up causing damage to my crop?
Is it true that there are more attacked fruits in the trees where Magnet™ MED is located?
How do environmental conditions affect Magnet™ MED?
How long does it take to install Magnet™ MED?
When should it be applied?
My crop only needs three months of protection. Can I collect it and use it in two seasons? Can I remove it after harvesting and take it to another crop?
Can I keep the remaining ones to use in the next season?
With Magnet™ MED I can't see the fruit fly. How do I know that it works well?