| Item # | Product Name | Sales Format Unit | Unit Price | Freight | Minimum Order Qty |
| --- | --- | --- | --- | --- | --- |
| 17371 | BioAmp AA | 6 Bottles/case | $456.00 | N/A | 2 cases, per order |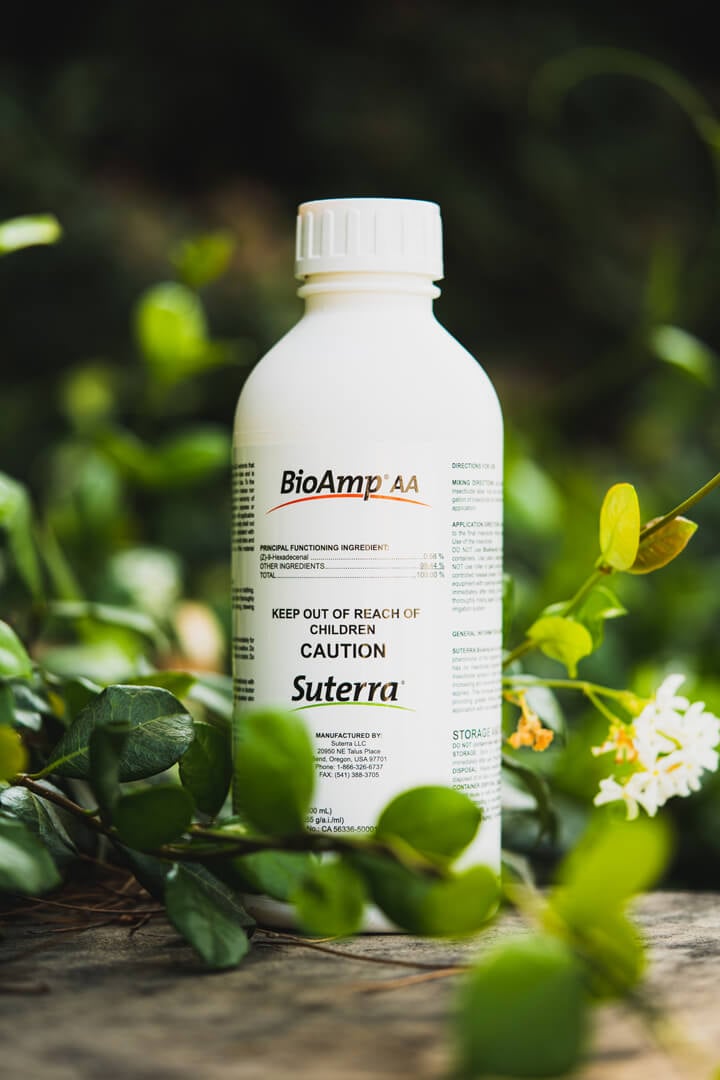 Packaging
1 Liter Bottle
(Makes approximately 32 individual, 1 gallon doses when tank mixed)
Target Pest
Argentine ant
Linepithema humile
Active Ingredient
(Z)-9-Hexadecenal 0.56%
Mixture Application
Add one capful (25 mL) of BioAmp® AA per finished gallon of non-repellent insecticide mix. Maintain constant agitation during mixing and application; follow direction for use on insecticide label
Region & Registration
BioAmp® AA is available for sale in all
50 US states.
US EPA does not require Adjuvants to be registered. However, 9 states define "pesticide" to include adjuvants, and they must be registered as pesticides in the following states: AR, CA, ID, KY, MS, TN, UT, WA & WY.
Suterra LLC has registrations in all these states, thus allowing sale and use of products in all 50 states within the USA.
[California Registration #: 56336-50001-AA]
Sales Program Details
Program Period: January 1st - December 31st
Sales Program Requirements & Benefits
Order Amendments & Return Policy
Order Placement & Fulfillment
Interested in purchasing BioAmp AA?
Complete the below form to request access to place orders using Suterra's online order tool. Upon submission, a Suterra team member will be in touch very soon to provide the next steps.